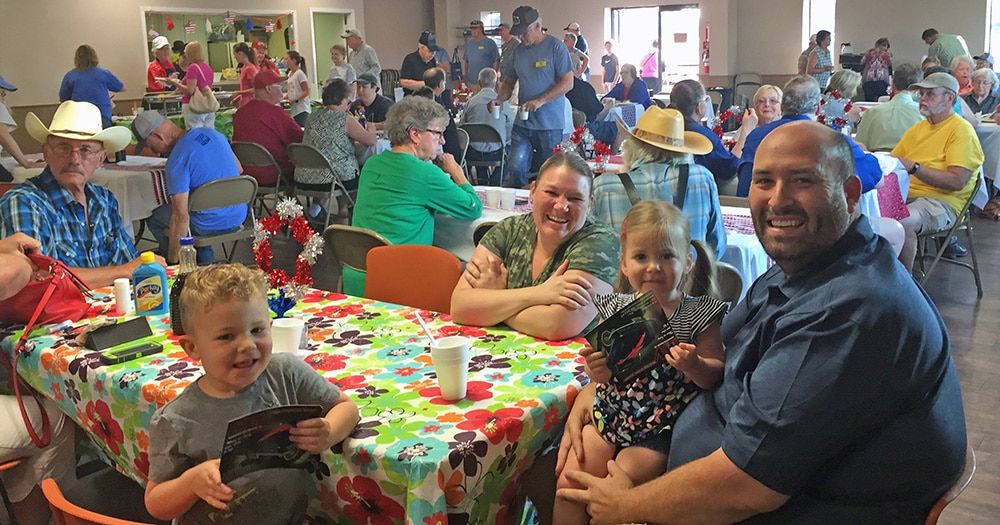 The Friends of the Library breakfast is a beloved Van Alstyne tradition!
It's $7 for all-you-can-eat Sausage, Pancakes, Scrambled Eggs, Biscuits and Gravy, Juice and Coffee.
The breakfasts are held on the first Saturday of each month from 7:00 AM to 10:00 AM at the Van Alstyne Community Center, right next to the Police and Fire Departments.
We can always use volunteers to set up, serve and clean up breakfast for a couple of hours each month. Let us know if you can help!
---
Van Alstyne Community Center: